Welcome to River District
River District
We've found our newest home in the unique and vibrant neighbourhood of Vancouver's River District. With 16 beer taps pouring local craft brews, happy hour every day of the week, a "wine without rules" mentality, tons of TVs and a wrap-around patio, we're planning on having fun – a lot of it. You can count on an epic time on the mezzanine floor which we've dubbed the "Trophy Room." It's the perfect spot for groups, teams and celebrations alike. One thing's for sure: LPE River District is near the main stream, but never mainstream.

GM: Kyra Harley
Head Chef: Garrett Ruesen
reservations
PATIO SEATING IS AVAILABLE ON A FIRST COME, FIRST SERVE BASIS. WHILE WE WILL DO OUR BEST TO ACCOMMODATE, PLEASE NOTE THAT RESERVATION REQUESTS FOR THE PATIO ARE NOT GUARANTEED. EMAIL US TO INQUIRE ABOUT LARGE PARTY BOOKINGS OF 8 OR MORE.
Party Reservation
Where do you want to reserve?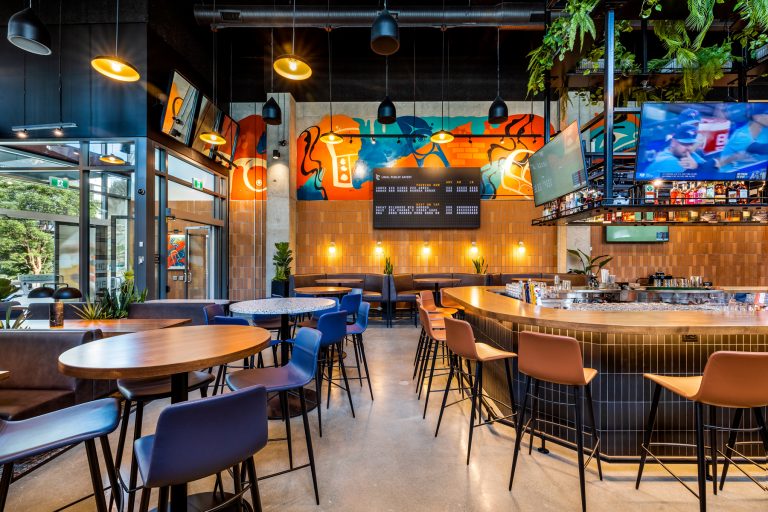 Main Floor
Seated among our other guests, enjoy an evening with family, friends, or colleagues in style!
Reserve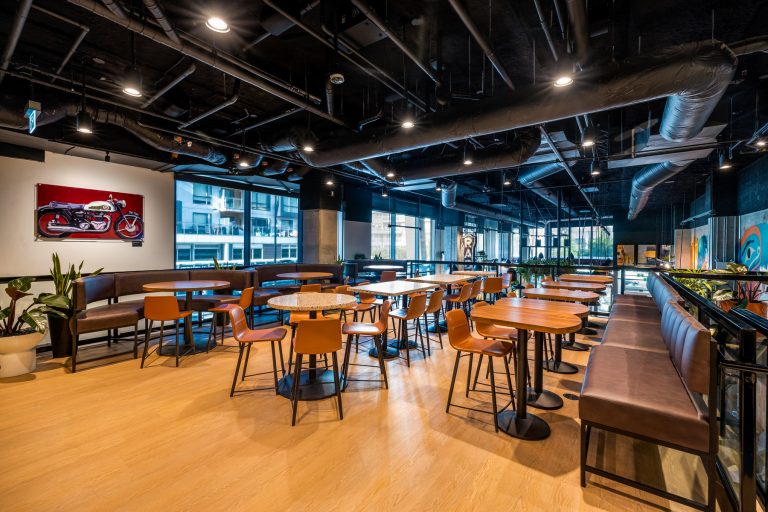 Trophy Room
Enjoy our semi-private mezzanine and premium liquors with up to 80 people!
Learn More
hours
Restaurant Hours
MON - FRI 11AM - 12AM
SAT - SUN 10AM - 12AM
Happy Hours
On Now!
*hours may vary or be excluded on Statutory Holidays
MON - SUN 2PM - 5PM
SUN - THURS 9PM - CLOSE
FRI - SAT 10PM - CLOSE